Q. How do I become a member of Uniqlo?
You may create and register a Uniqlo account on our website
here
or via our app. Please note that you must be 18 years old and above to register for a Uniqlo membership account.
Steps in creating and registering a Uniqlo account:
1. Open the UNIQLO app, go to [MEMBERSHIP] 
2. Select [PROFILE SETTINGS] and click on [CREATE AN ACCOUNT]
3. Fill out all required fields
     a. Email
     b. Password
     c. Postal Code 
     d. Birthday (Cannot be modified once account is created)
     e. Gender
     f. Membership agreement
3. Click [NEXT] to proceed
4. Tick the boxes to allow Push Notifications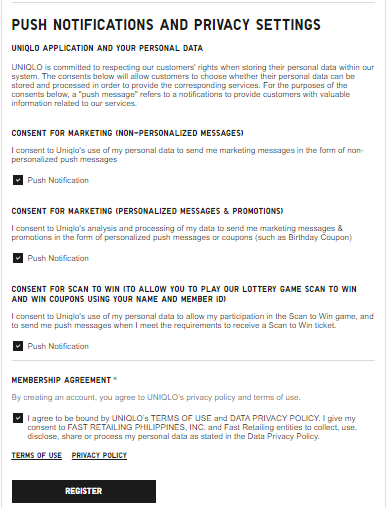 5. Click  [REGISTER]
6. Check if email address is correct and click [SEND VERIFICATION CODE] 
7. Enter your [VERIFICATION CODE]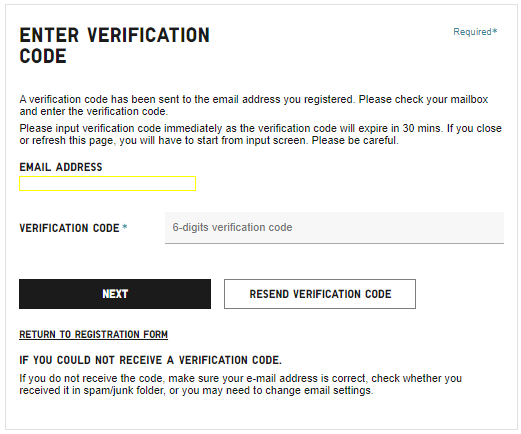 You will receive an email from us when you have successfully created an account. 
If you need further assistance, please contact our Customer Support Team via our
Contact Us
page. 
Feedback Submitted
We value your opinion and we aim to make our customers happy.
Rest assured, we will use this information to improve our products and services.